Overcoming Hospital & Health System Staffing Shortages
Leveraging outsourcing to resolve aged insurance AR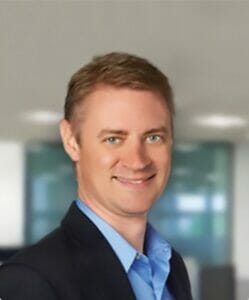 By: Jeff Nieman
CEO of Meduit
704.954.0873
Hospitals and health systems across the country are plagued by staffing shortages that impact their ability to resolve accounts receivable (AR) and drive a healthy bottom line. As those accounts age, they become less collectible over time, as shown in Figure 1.
Figure 1: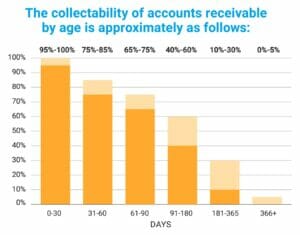 The Solution: Outsourcing to Resolve Aged Accounts
One of the best solutions for resolving aged accounts is outsourcing those accounts at the right time to the right revenue cycle management (RCM) partner. When one nonprofit health center in the Midwest found they did not have sufficient staff to work their aged insurance AR, they engaged an RCM expert partner to work outstanding accounts at 120 days and older.
Beginning with $20,445,183 of inventory needing to be worked, the RCM partner collected $3,060,590 in insurance payments in the first few months and brought the initial inventory down to $2M in less than one year, as shown in Figure 2.
Figure 2:
Resolution Analysis for $20M AR

Note: Large write-off volumes in May 2022 per client request.
Chapter 2
Following completion of the initial project, the health center again found itself behind in resolving aged insurance accounts because of staffing issues. To address this challenge, the health center again tapped the RCM partner to work accounts at 120 days and beyond.
The second placement consisted of $5,970,441 of inventory needing to be worked. In five months, all but $1.6M has been resolved. For uncollected inventory, the RCM partner continues to identify and share with health system leadership strategies to increase their clean claim rate, decrease avoidable denials and reduce aged AR.
Results
The collaboration between the health system and the RCM partner demonstrates a successful game plan that achieved ~$17.5M in resolved AR over an 18-month period. Results from both placements are shown in Figure 3.
Figure 3:
Resolution Analysis for $20M AR & ~$6M AR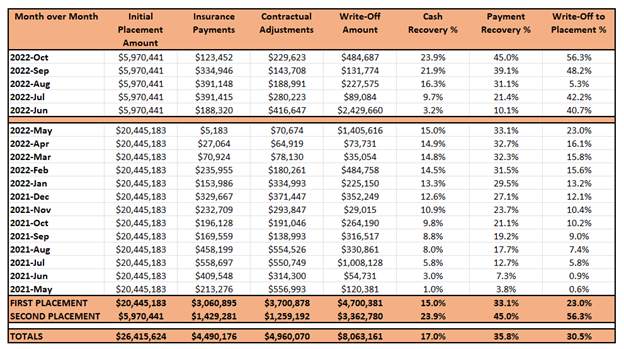 Note: New inventory received in June 2022.
Conclusion
Without outsourcing aged AR, the health system would not have resolved more than $17.5M in receivables. While staffing shortages threaten to hamper the financial health of hospitals and health systems, outsourcing aged AR at the right time to the right RCM partner is a clear strategy.